Introducing FixSo: Your All-in-One Shopify Image Editing Partner
by Delwar Hussain / Last Update: September 19, 2023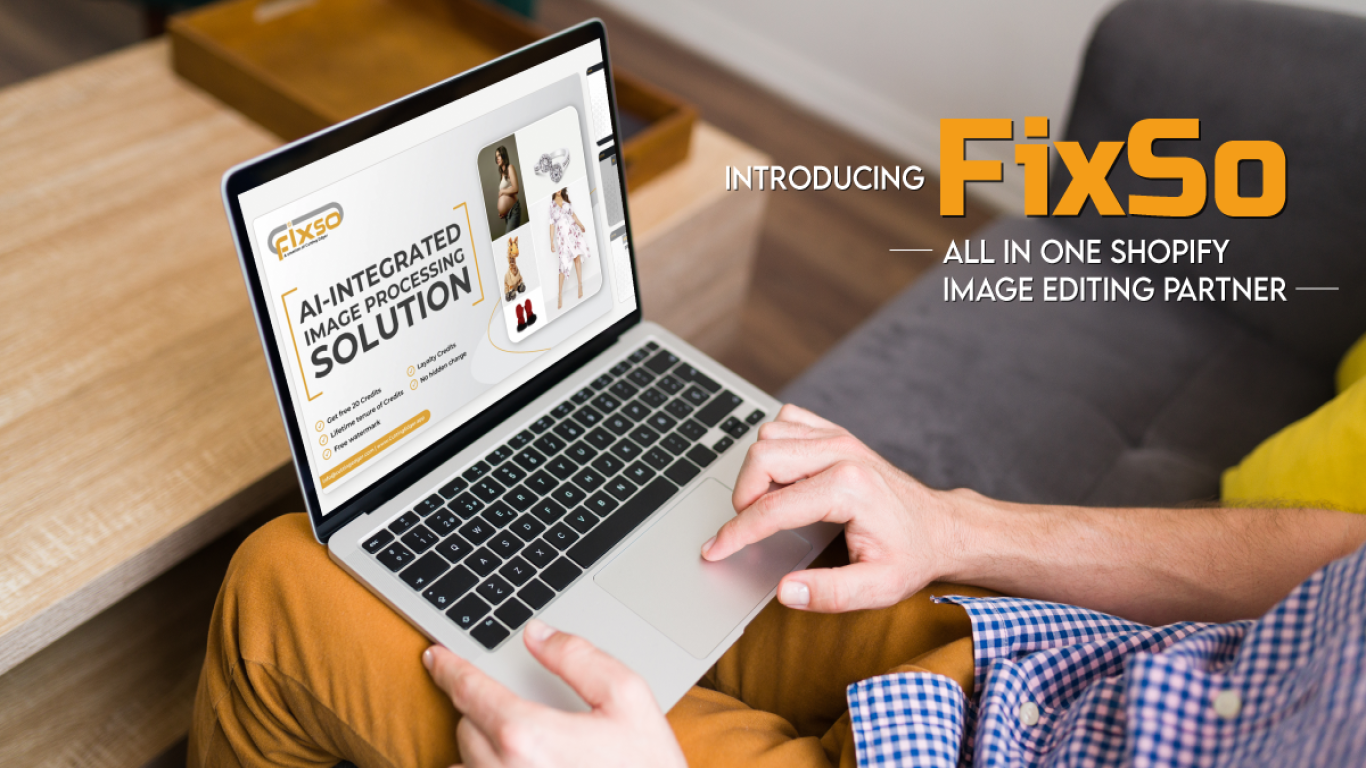 When you're running a Shopify store, the power of visuals cannot be overstated. Your product images are your brand's voice, speaking volumes to potential customers browsing your online shop. This is where FixSo, your all-in-one Shopify image editing partner, steps in to revolutionize your e-commerce journey.
The FixSo Advantage: Where Technology Meets Excellence
At FixSo, we've harnessed the best of both worlds – cutting-edge AI technology and the finesse of human expertise. This blend ensures that your store's visuals not only stand out but also resonate with your brand's identity. Here's why FixSo is the go-to choice for savvy Shopify store owners:
AI Integration: Your Visuals, Perfected
When it comes to image optimization, FixSo leads the pack. Our advanced AI integration dives deep into every detail, every color, and every aspect of your images. The result? Visuals that are not just images but impeccable reflections of your products [Also 70% faster turnaround time]. Say goodbye to dull and uninspiring photos – FixSo breathes life into your Shopify store visuals.
Quality Assurance: Exceeding Excellence
At FixSo, excellence isn't an option; it's a guarantee. We've integrated a meticulous quality check into our process. This means that every image leaving our hands meets the highest standards of quality. Your audience will notice the difference – the vibrancy, the clarity, and the attention to detail that make your products truly shine.
Partnership Approach: Your Success, Our Commitment
When you choose FixSo, you're not just getting a service; you're acquiring a partner in your visual success story. We understand that your Shopify clothing store is unique, and we tailor our services to match your vision. It's a seamless journey where your creativity combines with our innovative technology and human touch, resulting in visuals that stand out, convert, and leave an indelible mark on your audience.
Simplifying E-Commerce Image Management
Efficiency is the cornerstone of a successful online store. FixSo makes handling your visuals a piece of cake, ensuring it's quick and efficient. Here's how:
Efficiency at its Best
Managing visuals for your Shopify store has never been easier. Our user-friendly solution simplifies tasks, making it a breeze to handle your online store visuals. Spend less time on image management and more time on growing your business.
Smooth Operations, Faster Results
Experience smooth operations and quicker results with FixSo. Our streamlined system ensures faster turnaround times for your images. You can update your store with stunning visuals in no time, keeping your customers engaged and coming back for more.
Unmatched Access to Image Processing Capabilities
FixSo grants you unparalleled access to a wide range of image processing capabilities. From background removal to model retouching, color correction, and product retouching, we've got you covered. Our solution simplifies the complex, putting the power of professional image editing at your fingertips.
High-Quality Services, Lightning-Fast Delivery
At FixSo, we firmly believe that you shouldn't have to compromise on quality for speed. Our commitment to delivering high-quality images without the hassle sets us apart. Here's what you can expect:
No Compromises, Ever
Elevate your Shopify clothing store visuals with confidence, knowing you don't have to make any trade-offs. With FixSo, you get high-quality image processing that enhances your brand's image without compromise.
Our Services, Your Advantage
Choose from a wide range of services tailored to your needs:
Background Removal: Create clean, professional product images.
Model Retouching: Showcase your clothing with stunning model images.
Shadow/Reflection Creation: Add depth and dimension to your visuals.
Color Correction/Change: Ensure accurate and consistent colors.
Cutout/Ghost Mannequin: Display your clothing in style.
Product Retouching: Highlight the finer details of your products.
Why Choose FixSo?
We understand that you want to explore our services before committing fully. That's why we offer you these compelling reasons to choose FixSo:
Get Started with a Free Trial
We're confident in our capabilities, and we want you to experience the FixSo difference. Get a head start with 20 free credits and discover how we can transform your Shopify clothing store visuals.
Lifetime Tenure for Credits
When you invest in FixSo, your credits are here to stay. No need to rush – take your time and make the most of our image editing services.
Loyalty Rewards for Every Order
We value your trust, and we show it with loyalty credits for each order you place. It's our way of saying thank you for choosing FixSo.
One-Time App Charge
Simplify your budgeting with FixSo's one-time app charge. No hidden fees or recurring payments – just straightforward pricing.
A New Era of Image Processing
Welcome to a new era of image processing where FixSo is your ultimate solution for enhancing your Shopify clothing store visuals. Elevate your brand, captivate your audience, and make your mark in the world of e-commerce. Try FixSo today and see the transformation for yourself. It's not just about images; it's about your brand's success, powered by FixSo.